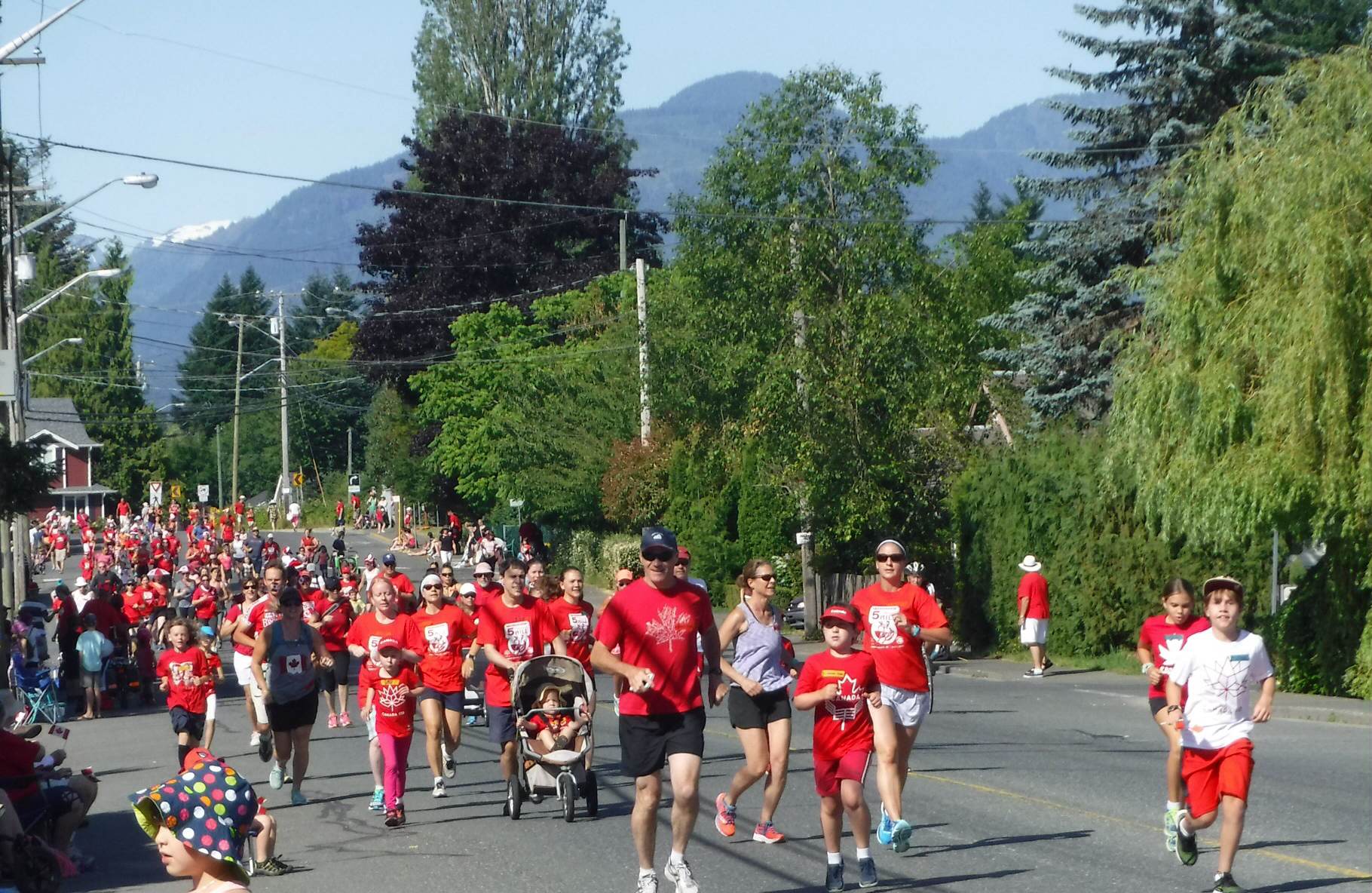 Canada Day 5th Street Mile 2022
Continue the tradition of running the 5th Street Mile on Canada Day,
Friday, July 1, 2022!
We are back! We will be running the parade route, down 5th Street before the parade. This is a fun, family-friendly, fast mile.
Register before midnight, June 30th. NO RACE DAY REGISTRATIONS
Bib pick up: 8:30 am at Lake Trail Community School parking lot – 805 Willemar Avenue, Courtenay
Race start: 9:30 am at the corner of 5th Street and Woods Avenue
Refreshments and awards: Immediately after the race at Simms Millennium Park
Questions? Contact Joyce or Mike at [email protected]
Come for the race, stay for the parade fun!