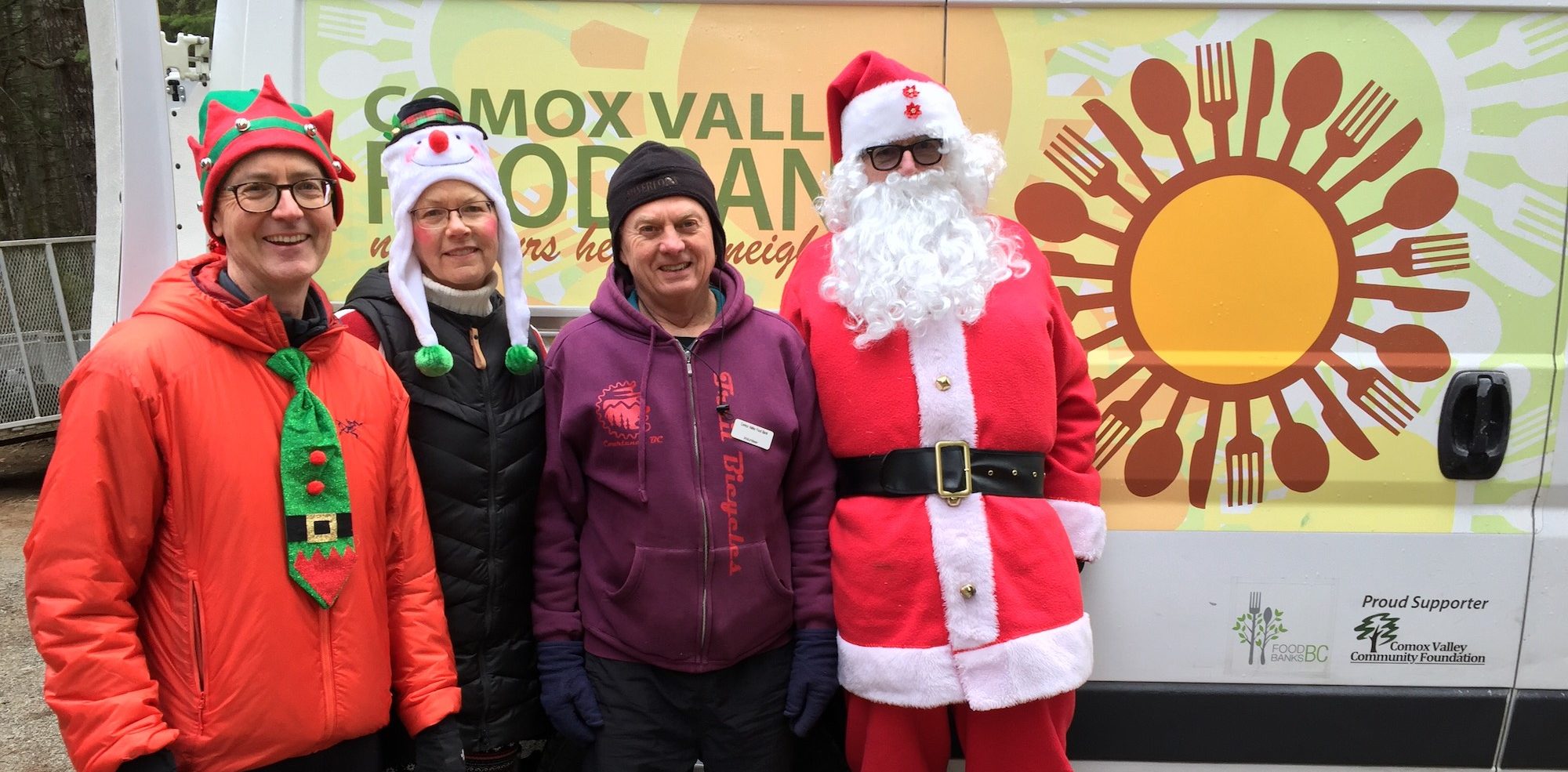 Jingle Bell Run 2023
Welcome to The Jingle Bell Run, our annual fundraiser for the Comox Valley Food Bank (CVFB). More and more people within our community are turning to the food bank, and we want to offer our support, so we will be running through beautiful Seal Bay Park on Sunday, December 3rd, at 10:00 am. All monies and food donations collected will go directly to the CVFB.
9:15-9:45 – Registration on site. (Self-registration remains open through Race Roster. When you register through Race Roster, you will receive a tax receipt for any donation of $20 or more.)
9:45-10:00 – Singing, announcements, prizes, visit with Santa.
10:00 – 3.5K Coupland/Seal Loop begins.
10:10 – 7.3K Forest Loop begins after crossing Bates Road to the start.
Please be aware that trail conditions are wet and may be icy in areas.
Enjoy a cup of coffee, hot chocolate, and a cookie following your venture through beautiful Seal Bay Park.
Thank you for coming out and supporting the Comox Valley Food Bank! We appreciate your generosity!
---
More information:
Entry is $10.00/individual; $15.00/parent and child; $20.00/family.
Please park at the Bates Road parking lot (carpool if possible). The trails are marked with sawdust and red bows. Dress festively.  Santa will be there!
We love our dogs, but we want everyone to be and feel safe (dogs included), so please leave your pets at home.
If you are unable to come out on December 3rd but want to support our efforts, you can make a donation to the Food Bank by registering on Race Roster and clicking the Donate Now button on the right.
Thank you for your generosity!
Contact us at [email protected]