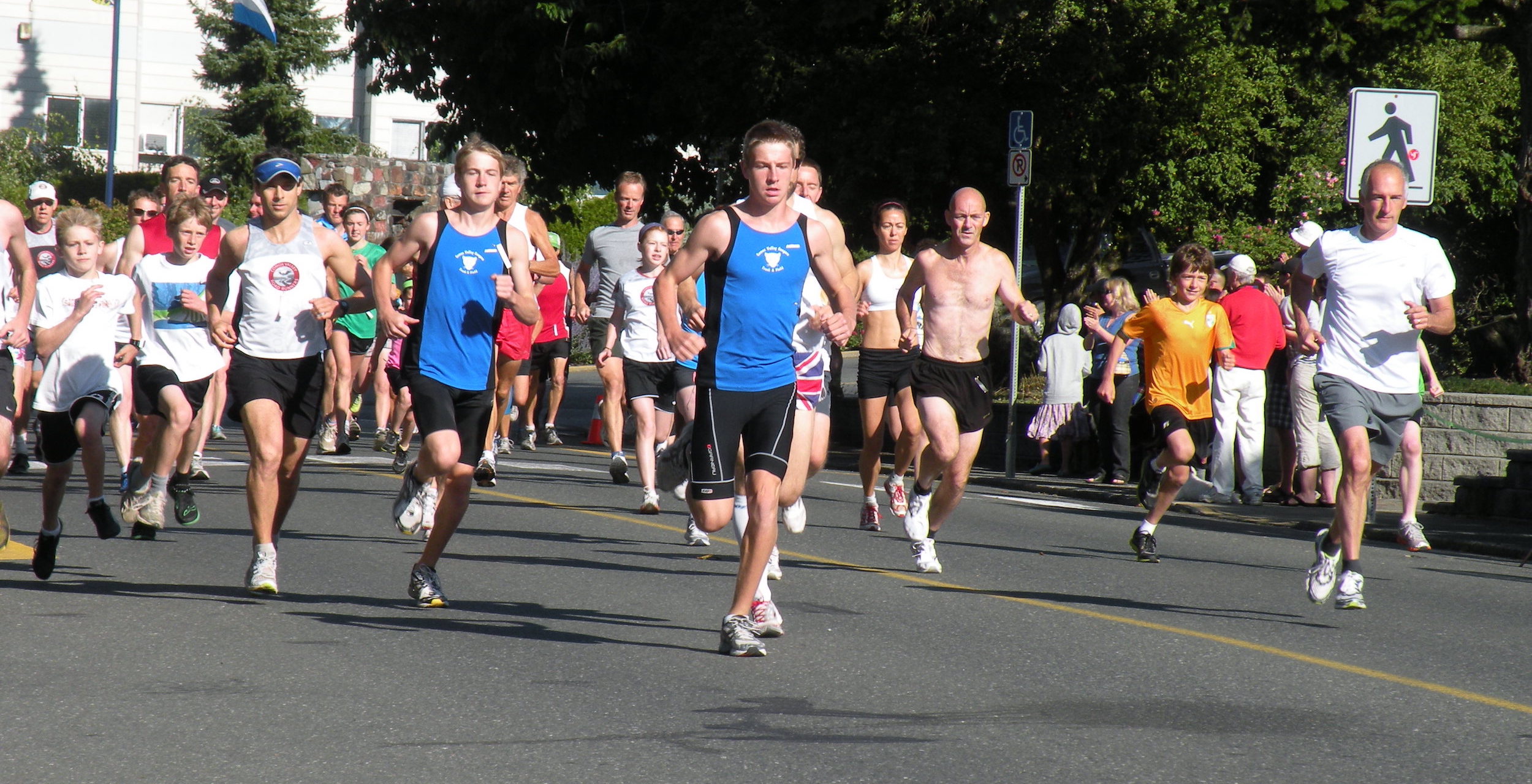 Nautical Days 4-Miler 2021
Run and be part of British Columbia history.
The Nautical Days 4 Mile Road Race turns 50 years old this year!
Celebrate with us on BC Day when, as part of Comox's Nautical Days celebrations, Comox Valley Road Runners
hold this 4 Mile road race through the streets of Comox. This race first ran in 1971 and can claim the record of
being the longest continuously held running road race in British Columbia.
This event is family orientated, with the majority of runners participating just for fun. However, those wishing to take
the event seriously will be challenged with a fast course over an unusual distance (4 miles = approximately 6.5
kilometres).
In 2020, this race was held in a virtual format with participants choosing their own run time over the 3 days of the
BC Day long weekend. As much as CVRR had hoped to go back to reality for our events, the 2021 race will be
virtual again.
Registration is now open.
Cost: FREE
More information is available on the Race Roster registration page: https://raceroster.com/49102
Leslie Dargie
Event Director
nauticalday4mile@cvrr.ca